DEDICATED TO CRAFTING STAND-OUT BRANDS, EXPERIENCES AND PRODUCTS
THAT ENABLE BUSINESSES TO FLOURISH.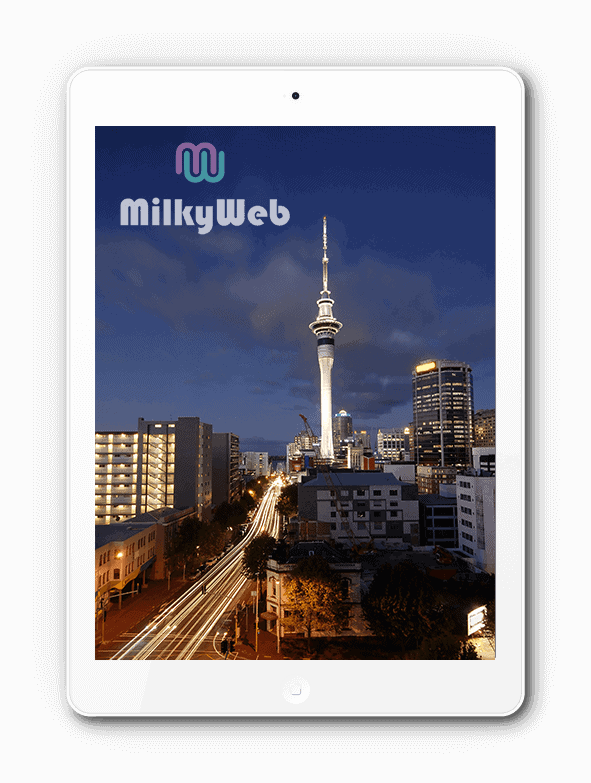 MilkyWeb is Auckland based creative web design and Development Company leaded by an unbeaten team.Our highly professional team members have hundreds of successful track records in the field of web designing and prototypes, satisfying the needs of many big and small companies worldwide. We also have wide reputation among our clients for our exceptional and creative usage of SEO Marketing , Adwords , E-Commerce Websites Animation and 3D Designing etc .
We drive ourselves with the delivery of high quality and extremely creative web designing solution, User Interface, and User Experience wireframes for our clients. Our top priority is to make our clients happy by ensuring safe, complete, and successful launch of their online business website. We believe that simply getting a web designing job done is not enough to compete in today's marketplace rather, we take the opportunity to aggregate all our creativity to bring out a UNIQUE and dynamic solution for you so that you may enjoy the best business performance for many years.
Auckland Digital Agency – SEO Expert New Zealand
WE LOVE WHAT WE DO
Our Vision is to become your most valued creative solutions partner by combining your ideas with our skills and experience. We want to create the perfect set of creative web solutions for your unique project. We help our clients keep up with the supersonic, ever changing world of online marketing with smart strategies that delivery real results. Building the business of our clients is why we exist. We understand profit requirements and sales objectives, and are committed to implementing web solutions that not only look good, but will also allow your business to thrive.
OUR GOAL IS YOUR SUCCESS
We are always looking for new ways to reach out to our clients' markets, while incorporating older, traditional marketing strategies that many have forgotten. We are dedicated to applying our breadth of experience and our grasp of tomorrow's techniques to promote the prosperity of your business.
WE'RE LOCAL
MilkyWeb is a web design and SEO firm that enjoys the challenge of helping other small businesses grow–those local to us, and farther flung–and become more profitable. We believe that hands-on is the best policy. We don't outsource our work, and never will.
Designing and developing websites and experience-driven user-interfaces , SEO , ADWORDS is our primary focus and we've got an ever-expanding bag of tricks we'd like to share with you.
People all over the globe are living digitally as the lines between physical and digital are converging. It's fundamental that companies have world-class digital infrastructures.
Our web design agency is bringing brands to all new heights during this transition. At our core, we are innovators who work collaboratively and are driven by emerging technology and human behavior.
We pride ourselves on excellent service and constantly strive to produce the highest quality of work for our clients. We've worked closely with Trades Businesses and Big companies
Our visionary clients partner with us because of our deep understanding of the essential role of visual identity and digital in business.
We don't just say we can do SEO and paid search. We study and experiment to know how to build and rank your site to best reach your audience. Our clients have found great success generating leads online!